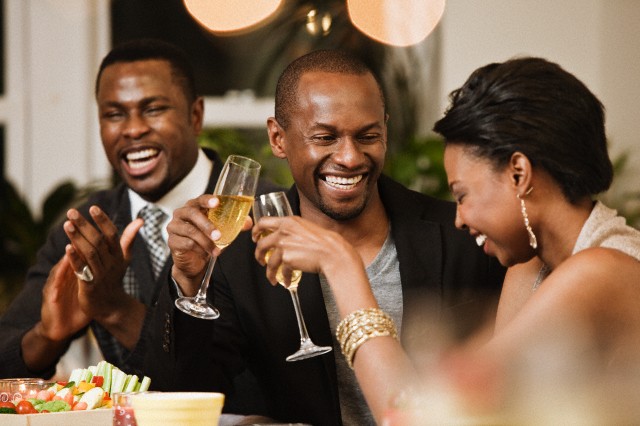 Date
Jun 04 2022
Expired!
Spirit of the Caribbean Annual Ball
Spirit of the Caribbean Annual Ball
Location
ILEC Conference Centre
47 Lillie Road London SW6 1UD

The Spirit of the Caribbean Annual Ball incorporating the Black Honour Awards will bring together like-minded people who uphold and share similar values.The theme for our first flagship fundraising Black Tie Ball is "Around the Islands" to be held at Venue: ILEC Conference Centre, 47 Lillie Road London SW6 1UD.  The evening will include an exquisite 3 course meal, dazzling entertainment with a few surprises along the way, making this the not to be missed Ball of 2022.
The Awards will be a look back acknowledging what has gone before and laying the foundations for what is yet to come. The Spirit of the Caribbean Annual Ball will be a significant part of our fundraising drive that will support the development of our three events to include our free community event Emancipation Remembrance Day UK. How would we describe the Spirit of the Caribbean? We are, cultured, welcoming, resilient and innovative!
THE BLACK HONOUR AWARDS
Will show recognition and pay tribute to the outstanding contribution and excellent work carried out by member of our community daily.  This event will reflect and celebrate their achievement and will act as a platform for winners and nominees to share their stories. Anyone can nominate an outstanding individual or organisation; all nominations will be reviewed by our panel of judges. Everyone shortlisted is then invited to the Spirit of the Caribbean Ball in London, where the winners will be announced.
OUR AWARDS CATEGORIES
Exceptional contribution to Caribbean culture in the UK
The Caribbean is a cultural entity with a unique identity. Caribbean culture embodies the artistic, musical, literary, culinary, political and social elements that are representative of our people. This award category will highlight an individual or organisation that has positively benefited the Caribbean diaspora in the UK through one of these forms.
Outstanding personal achievement
This award will be given to an individual who has illustrated personal strength, who has overcome adversity, who has been disadvantage yet through it all have crushed the odds to become the pillar of society they are today.
Innovative new black owned business or brand
Making the most profound impact on both industry and culture; to deliver, create, and capture value. Innovation, at its most basic, is finding a different and better way to solve problems.  This award will be given to a company or brand that has created a new way to solve an existing issue.
Community Development Legacy Award
The things we leave behind… how has our community positively changed; have we inspired others to build on our legacy; have/are we making our community a better place for future generations?  Living or dead has this individual or organisation made a positive impact for change and development within the Caribbean community and will their legacy live on?
This award is for a non-Caribbean group or organisation whose work to improve and promote the development of the Caribbean and its people is at the heart of their business. Having made a positive impact, through trade, investment and development of the region or by supporting black causes and development in the UK.
This award will be presented to an individual who has shown exceptional promise and made a significant impact. The individual will have spent less than 3 years in their business or sector.  The winner will have not yet reached a senior level position but be on track to do so.  This person is recognised by others as having the potential to become a future leader; someone who is or who has the potential to be a role model in their business or sector.
We all know someone who works tireless for the good of our Caribbean community without pay or recognition.  Our Local Legend award is an opportunity to recognise and celebrate that special someone.
There will be 7 Local Legends covering each of the English regions: North East, North West, Yorkshire, East Midlands, West Midlands, South West and South East England. People of any age can be nominated for this award.
OUR PANEL OF JUDGES – See Judges details below